Join Our Newsletter to be Invited....(First Monday of each Month)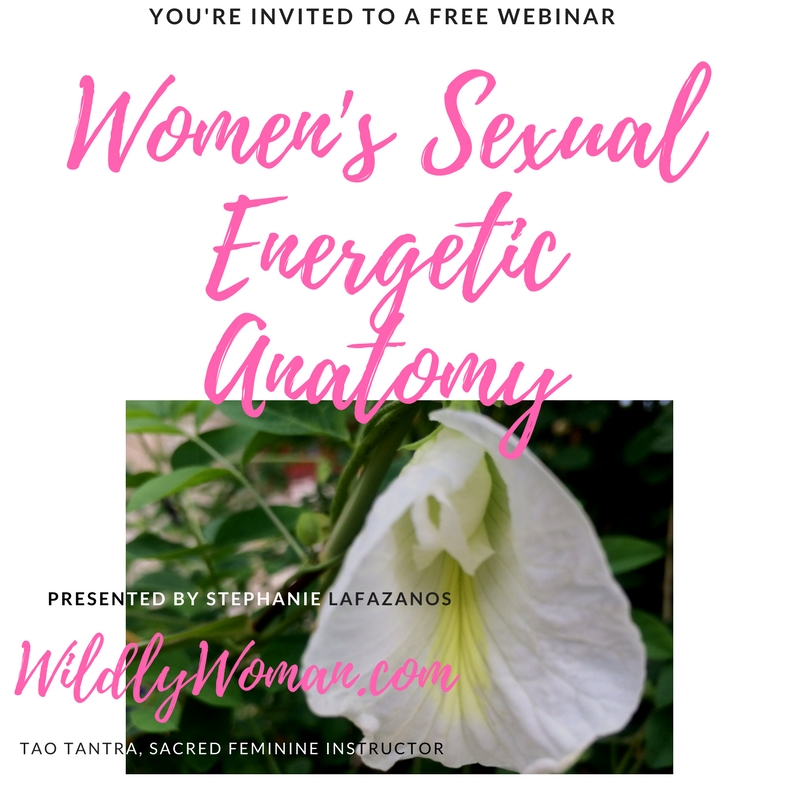 I believe that the Goddess awakens through each and every one of us. We are ALL already on a journey of awakening our sacred feminine mysteries. These mysteries live inside of all of us, men and women. They help us to live in peace with our authentic selves, in cooperation with nature and each other. Wildly woman shines a light on the path to reclaiming ourselves in our full brilliance.
Tao Tantra is a path of holy self-realization, a method that we can use to reclaim and embody the divine feminine and express the Goddess. Tao Tantra weaves together our masculine and feminine energies, creating balance. It's for those looking to explore sexual energy and sexuality as a well-spring from which good health, creativity, expanded consciousness and love can flow. Or for those looking to honour every aspect of your sexual to spiritual selves. Or even those who wish to improve their own depth of love and intimacy internally and externally.
The Jade Egg is a  Tao tantric tool when used in concert with the powerful teaching and practices in Tao Tantra, help to awaken and channel sexual energy for personal evolution. The Jade Egg or Yoni Egg is being widely sought after today by women who are being guided to this path and the powerful teachings that go with it.  In our workshops and on-line education you will be learning traditional Taoist tantric knowledge that has survived over 2000 years due to it's perennial wisdom.
Stephanie is certified by the Universal Healing Tao to guide and teach Sacred Feminine Tao Tantric Arts. Many thanks to all her teachers and guides that have shown her the way.
Contact Stephanie:  www.intuneholistics.com
stephanie@intuneholistics.com
778-319-9211